Physiotherapists you can trust to help you recover from injury and boost performance
Under our guidance, many of our clients experience a return to their previous level of function, or better. They're able to take control of their wellbeing and get a sense of community through our classes
Karen is the owner of Hillcrest Physiotherapy and works at the Hillcrest Clinic and at Waikato Diocesan School. As well as enjoying working with musculoskeletal and sports injuries, Karen is a qualified cancer rehabilitation physiotherapist, through Pinc and Steel Cancer Rehabilitation Trust.
Karen takes several of our classes, including mat pilates, circuit classes and yoga therapy. She is passionate about helping people get over their injuries and return to their normal lives as well as injury prevention and promoting healthy life change. She has four children and enjoys adventure racing, mountain biking, tramping and has recently started some indoor climbing.
Bachelor of Science (Otago University, 1993)
Bachelor of Physiotherapy (Otago University, 1996)
Masters of Sports Physiotherapy (Curtin University, 2000)
Alexei has been working in musculoskeletal and sports physiotherapy since graduating in 2015. During this time he has completed his Post Graduate Diploma in Sport and Exercise Medicine from the University of Otago while working alongside multiple sport teams.
He has been working with Hamilton Old boys Rugby since 2018 and also within Waikato rugby (2019) and Northern Districts cricket (2019/20). His main working interests are with overload injuries of all varieties and alongside athletes.
Alexei works between the YMCA clinic, Hillcrest and Hamilton Boys High School. He is also a clinical supervisor for AUT students.
When he's not at work you can find him on the golf course or out fishing.
Bachelor of Physiotherapy,
(Otago University)
Post Graduate Diploma in Sport and Exercise Medicine, (Otago University) Bachelor of Science in Human Nutrition, (Otago University)
ASCA Strength and Conditioning coach World Rugby - Immediate care in Rugby Level 2
Rebekah is passionate about physiotherapy rehabilitation as well as health and fitness. She has a particular interest in athletes with Netball but enjoys treating all sports and musculoskeletal injuries. She likes to motivate her clients into healthier lifestyles via chasing their personal goals during their rehabilitation. She enjoys rehabilitating ACL reconstructions as they are common in the sports she is involved in.
Rebekah is the co-owner and principal physiotherapist of the Tamahere Physiotherapy Clinic.
Bachelor of Physiotherapy with distinction (University of Otago) - 2014 Post-graduate Sports Physiotherapy Diploma
(University of Otago) - 2017
Sports Teams: NZSS – 2019 WBOP National Netball League Dec 2018 -current Northern Districts Spirit Physio 2018 - current Hamilton Old Boys Rugby
Sunil is our most senior physiotherapist with over 27 years of experience. He has a strong interest in management of headaches and musculoskeletal conditions. He also has experience in manual therapy, myofascial release , acupuncture and Pilates.
Member of Physiotherapy
New Zealand, Bachelor of Physiotherapy (Hons), University of Durban-Westville, South Africa
Sharon has over 27 years of experience as a Physiotherapist. She has a strong interest in neurological rehabilitation, pain management, treatment of musculoskeletal conditions, vestibular rehabilitation and management of post-concussion syndrome.
She also has experience with safe moving and handling of clients with physical impairments, pilates, yoga, myofascial release and acupuncture.
Member of Physiotherapy
New Zealand, Bachelor of Physiotherapy (Hons), University of Durban-Westville, South Africa
Denzil enjoys the more challenging cases that we get. He has been at the clinic since early 2016. He is passionate about the management of chronic pain and the more complex conditions that we see. He is one of the physiotherapists delivering our chronic pain programme and is currently completing post graduate study through Otago University.
Member of Physiotherapy
New Zealand, Bachelor of Physiotherapy, Auckland University of Technology, 2015
Candice is an experienced physiotherapist who is passionate about sports, she has worked with several sports teams and was a competitive gymnast and therefore has a good understanding of the demand's sports place on a person. Candice is currently working at our Hamilton Boys High Clinic.
Member of Physiotherapy,
New Zealand
Bachelor of Sport and Exercise Science 2005 Bachelor of Health Science (Physiotherapy) 2012 Teams: Harlequins U17 (2017-2020)
Waihou Senior A Rugby Team (2019-2020) NZ Barbarians Rugby Team U85kg Hamilton Old Boys
Certificate in Dry Needling

Henry is a qualified Pilates instructor, and is taking some of our popular classes at the clinic.He is currently in the process of completing his Post Graduate Degree in Sports and Exercise Medicine through Otago University.
Henry has a passion for sports and is involved with the Under 85kg rugby in Waikato. He also plays a range of social sports in his off times, along with going to the gym.
As well as working in the Hillcrest Clinic, Henry is also the Hillcrest High Physiotherapist.
Member of Physiotherapy,
New Zealand
Bachelor of Physiotherapy, Auckland University of Technology, 2016 Henry joined Hillcrest Physiotherapy early 2017.
As a movement specialist Leianne delivers effective and empathetic treatment for clients to attain long term benefits. Using functional testing, specific exercise plans, manual therapy and dry needling to facilitate a return to an individual's highest potential.
Outside of work Leianne enjoys, trail running, mountain biking and ball sports. She loves football, touch rugby, snowboarding and running along the river. Motor Neurone Disease is a charity she is heavily involved in.
Leianne works in both our Hamilton Boys and Hamilton Girls High Clinics
Bachelor Health Science Physiotherapy,
Graduate diploma Teaching, Tae Ora Tinana member, Trained Member of Older Adults Special Interest Group and Sport & Exercise Physiotherapy. Integrated Dry Needling,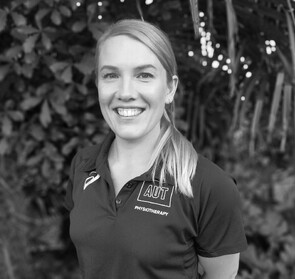 Caitlin grew up in Wellington and spent the first part of her work life as a medic in the military before deciding to pursue a career in physiotherapy. After encountering many service people with different musculoskeletal injuries and experiencing them herself she understands the impact that pain and injury can have on all aspects of your life and is passionate about getting you back to the activities that make you tick. She has experience with strength training and weightlifting and also enjoys open water swimming and hiking in her spare time.
Bachelor of Health Science (Physiotherapy)· Graduate Diploma in Health Science (Paramedicine
Caren has over 10years experience and is a registered New Zealand Remedial Massage Therapist. She holds a Certificate in Sport and Health Massage and a Diploma in Remedial and Sport Massage, along with continued professional development in Myo-Fascial Release.
Caren currently splits her time working on site at Hillcrest with work out at Karapiro and Avantidrome for HPSNZ.

" I was born and raised in the Waikato, and like many have grown up with an absolute passion for sport. I've previously worked in the sports industry for over 17 years working with athletes competing at all levels, from the first time runner to international and professional athletes. Unfortunately with such high demands on the body, injuries can occur. That's where my interest in Massage developed. I value the wrap around treatment approach that can be achieved with multiple health professionals to give the best long term benefit to clients. Massage can be a useful adjunct to physiotherapy, helping to maintain the gains achieved by the physiotherapy. It is also highly valuable in its own right as many of our therapists' clients will testify."
Certificate in Sport and Health Massage 2009 EIT
Diploma in Remedial and Sport Massage 2009 EIT
HPSNZ Approved Massage Therapy Provider
Jack believes muscle pain should not stop you from enjoying your life. Jack came to New Zealand from Sarasota Florida in the U.S. He has a unique perspective on pain because of his own injuries. He hurt his knee in school playing sports. He also hurt his back while working but was able to avoid back surgery and fully recover with the help of massage techniques that he now utilizes to treat his patients.
Jack completed his Massage Therapy training in the U.S. in 1993. He is certified in Neuromuscular Therapy and Total Body Balancing techniques. For nearly 3 decades, he has studied many massage modalities to help his patients. and uses his knowledge of anatomy and physiology to provide pain free techniques to help his patients heal faster.
For the past 10 years Jack has been teaching CPD courses internationally. He uses evaluations, then clinical based treatment approaches to target the source of the pain and help promote tissue healing. All of which will help restore functional, pain-free movement so his clients can live life to their fullest.
Do not let muscle pain ruin your life!
His philosophy is that people have the best chance to heal with education, manual therapy, and self-responsibility.
Jack also enjoys exploring New Zealand, taking his camera with him wherever he goes to capture the beauty of all this wonderful country has to offer.
Hey! I'm Katelin
I grew up in Pukekohe and decided the Auckland life wasn't for me and picked myself up and went to Dunedin for 6 years to study, firstly, a bachelor of science majoring in neuroscience and then moved into my bachelor of physiotherapy. The best thing about physio is that I am able to combine my background of science knowledge and people skills to help people get back to what they would like to, it's really rewarding!
Marise is often out in the back office making sure all the accounts and ACC paperwork is in order. However, she is also frequently seen at the front desk and will help make your visit to the clinic a pleasant experience. Marise will be able to answer any queries regarding your account or invoices.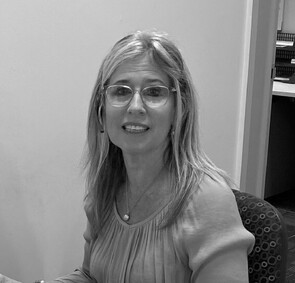 Louise is the smiling face that greets you when you come into the clinic. Louise is our office manager and oversees the day to day running of the clinic. She will help you with your appointment and any queries you may have.